"Shakti takes her time to talk with you before each session so that she can truly customize the massage & focus on any problem areas. She make one feel very comfortable and at ease and create a healing environment for the treatment. Shakti has a very good touch and is extremely intuitive. She is the best massage therapist I have ever found! I would highly recommend her to anyone."
Kin. Chicago, Illinois
"Shakti has an amazing ability to make her clients feel comfortable and looked after.  She understands the issues to their deeper core and works with you to release the tension with amazing technique.  She is definitely the best massage therapist I have met and her understanding of the spiritual aspect of each individual allows her to more thoroughly provide a healing touch."
Maahin. Aurora, Il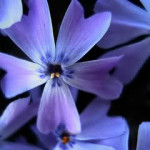 "I have been seeing Shakti for 7 years, first through a chiropractor, and now through Heidi's Salon and Spa.  I wouldn't see any other message therapist.  She has been my saving grace in times of real need for my neck, shoulder, and back pain; and now we are on a monthly maintenance program. Shakti has become a real friend besides a real "caregiver" to me. She's a wealth of information when it comes to your health and your body. I would recommend her to everyone suffering from pain and to those who just want to enjoy or relax with a great massage."
"There are two ways for massage therapists to work: they can give everyone the same massage or they can customize one to what you need on any particular day.  If you want the out-of-the-box experience, go elsewhere.  If you want a massage that meets your needs, you  want Shakti."
M2. Naperville, IL
"I am 54 years old and have a bad back, with surgery last year. I have had massages for the past 10 years on a regular basis from many massage therapists. Shakti is by far the best massage therapist I have worked with. She uses a combination of different massage techniques, stretching, and oils that make your experience personalized, amazing and engages all your senses. I would recommend her highly for your massage experience."
Eric S. Naperville, IL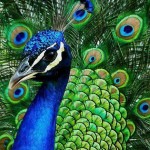 "I have known Shaktí since the beginning of her massage career. She has the rare gift of an exceptional talent in giving a healing touch. So her career is really more of a vocation. Shaktí has embellished her natural talent with skills learned from different healing and massage disciplines. She has ensured that not only is she up to date but that she also has a profound grasp of varying techniques to customize her approach for the unique requirements of each client. I have had the privilege of receiving her caring and intuitive massage. She is greatly missed now that she's moved half a continent away. Anyone who receives her massage and healing care is fortunate indeed."
Gail Darcy Carrington.
California. US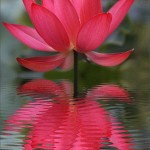 "I have always had a great massage from Shakti, she is a very knowledgeable, and caring lady,with wonderful strong hands. Got to try her work."
Firoza. Aurora, IL
"Shakti is by far the best massage therapist I've ever had the great fortune and pleasure to experience. I've scheduled regular massages with her ever since we met at my chiropractor's office over 5 years ago. She intuitively knows what my body needs, finding the kinks or knots without me having to tell her. If I do mention that I'm having extra neck or back pain, she makes sure to pay special attention to those areas. I only hesitate to recommend Shakti because then she might become too busy to see me!"
Laura T. West Chicago, IL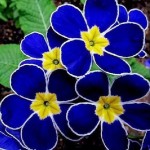 "I'm glad I met Shakti! Her massages have helped relieve my upper back pain and TMJ issues. At every session she would focus on the problem areas with care and concern. My experience was always relaxing, uplifting and a great stress relief. I always look forward to my visits with Shakti because she makes me feel comfortable and special and her pleasant personality is very refreshing."
Terry. West Chicago, IL.
"I have had lots and Shakti is one of the best therapists I've ever had. I will be back!"
Mary Jo. Naperville, IL.